Welcome to Our Financing Department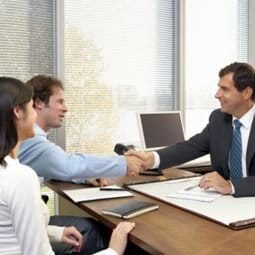 Welcome to our Finance Department, your auto loan and car lease resource. We're eager to provide financing for your new car, or used car. Check out our online car loan calculator for an instant car loan rate. Then, proceed to our online finance application.
We work exclusively with Ford Motor Credit Company.  We also have relationships with local banks or credit unions.  We are committed to helping you and making your vehicle purchase easy and painless.  Ask us how we can help you with your car finance needs.
GAP Insurance explained.
We all hope it never happens but accidents do happen.  If you're in an accident and the damage to your vehicle is enough for your insurance company to "total" your car your insurance company will pay you an amount usually equal to the cars perceived value at that time.  But what if you still owe the loan company more than the amount the insurance company gives you?  You now have to come up with this "gap" amount!  Depending on how much you borrowed and for how long of a time period you borrowed, this amount can be thousands of dollars!  Most of us don't have that kind of cash just lying around.  That is where GAP Insurance can help.  Ford Motor Companies "GAPCoverage" protects you in situations like these, so you can drive without worry.  Why should you continue to owe money on a vehicle you no longer own?  Ask us how GAPCoverage can be an asset to you.
About Extended Warranties.
According to recent reports people are keeping their cars longer then ever.  Six to ten years in fact!  And with standard financing now going out to 7 years it makes more sense then ever to consider an extended warranty for your car.  The average new car warranty runs out at either the end of three years or thirty six thousand miles, whichever happen first.  Now think about the cost of repairs if your transmission or engine happens to let go.  You could end up having to shell out five thousand dollars or more!  If the instrument cluster fails that could cost you up to a thousand dollars or more!  And with all the added electronics and technology that are in cars nowadays the cost of repairs can be astronomical.  And understand, your car is a mechanical object... something on it will break sooner or later.  An extended warranty from Ford can cover the costs of repairs past the normal factory warranty.  You only pay a small deductible.  Here at Lanterman Motors we only sell Ford Motor Companies extended warranty called "Ford Protect."  We let you decide which plan and program will work for you.  Ask us how an extended warranty can work for you.